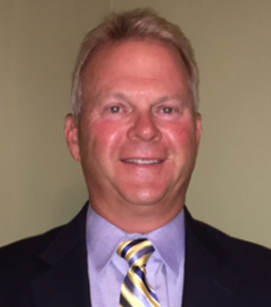 I was born in Mobile, Alabama, and have lived here all of my life. I graduated in 1983 from Satsuma High School. Later I graduated from the University of South Alabama with a Bachelor's degree in Accounting. I have been happily married to my wife Tracy and have 4 wonderful children. I am a member of Redemption Church. I am also an avid hunter and fisherman. My ideal of a perfect weekend is spending it at the camp with my family.
I have worked in an Industrial environment for the last 30 years. Those industries included Paper, Textile, Utility and Steel.
I have held positions as a cost accountant, plant accountant, and project accountant before migrating to maintenance and sales.
In addition, I was also part owner of a Residential Electrical and Home Building Company. I currently hold an Alabama Home Builders License.
For the last 6 years, I focused primarily on Maintenance, Machining, and Fabrication for local Steel Mills. I have a very good understanding of drawings, fits, tolerances, and material properties. In addition, I am very familiar when both Rolling and Roughing Mills. I have been responsible for all onsite maintenance, project/job quoting, safety, and insurance issues as they relate to industry requirements.
I feel I have very good personal/professional skills and leadership qualities. I always approach each job with the same positive mindset whether its routine or out of the ordinary. I always try to work off the theory that it's amazing how much a group can do when no one wants to claim credit for it.